Chez Sica, l'île aux Nattes, activities
Sainte-Marie is a famous world's sanctuary for Humpback whales. They come here to pup and nurse young calves from june to october before moving towards the south, followed by calves birthed at previous year. They stay between Madagascar and Sainte-Marie several weeks and benefit with abundance of plankton.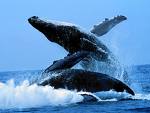 Several operators propose whales-safari, prices are about 30 pounds. Also some diving-clubs to discover flora and fauna underwater and shipwrecks.
Chez Sica propose free flippers, tubas, and diving masks as possible stock for snorkeling in the lagoon. We can too, make link with local fishermen for a joyride and try yourself to artisanal fishing.

Of course, you can choose the "farniente" option with a good book between two swimming baths.
Some shaddy footpaths allow cool walks on the island where you will discover villages and typical small shops as well as a verdant tropical vegetation. Many restaurants on Nattes Island wait for you where you will enjoy lobsters, squids, crabs, various fishes and others local specialities.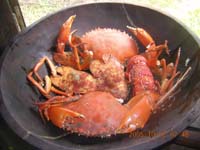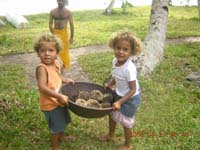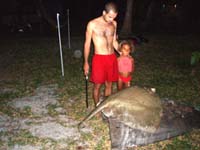 At Sainte-Marie, you can rent motor-bikes and bikes. Licence is asked for motor-bikes over 125 cm3. Professionnal guides can help you to discover hidden treasures of the island by foot or 4x4, in particular Sainte-Marie Randonnées.

You will find the post office near the first christian church of Madagascar, and visit the pirates cemetery near the dike. There are several cyber-cafes in Ambodifotatra and you can shop at the local market and in the workshops of this little town.